Oops !
The page you are looking for doesn't exist (any more).
Our technical team will quickly remedy this.
But since you're here, feel free to browse our site!
SMEs financing trends
2 March 2021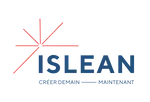 IsLean
Interview entrepreneurs with Florence Vasilescu: FirmFunding innovative platform for SME financing
To know more about it
Private debt financing
18 Februrary 2021

Strengthening equity capital, a necessity for SMEs that want to grow
SME, you need to strengthen your equity capital? Find out how the FirmFunding financing platform can help you do it
To know more about it
Blog
9 Februrary 2021
NEWSLETTER #10
FirmFunding's News: Publication of the 2020 Barometer
To know more about it
An adapted solution for SME financing
What is FirmFunding ?
FirmFunding is the first and only financing platform dedicated to private placement (bond and equity) for SMEs. To finance their growth, SMEs need to have at their disposal other sources of financing than bank loans.

FirmFunding is a marketplace that aims to connect SME advisors with professional investors, when a private placement financing project is released online.
The online-process is very simple: SME councils put online useful documents to present the financing project of their client company, which registered investors can consult before contacting them.
The FirmFunding platform:
For which types of financings ?
Provided that it is a profitable corporation or in the process of being so, and generates a revenue of more than €5 million, all types of projects are likely to be financed at least in part by the use of private debt:
All types: development (organic growth, external growth), transmission (MBO, MBI, OBO, exit of minority shareholders, etc.), refinancing, asset financing.

All sectors: services, agro, real estate, industry, consulting, technologies...

Regardless of the headquarter location: whole France and the EU.
Why finance your business with FirmFunding ?
FirmFunding already has more than 250 registered professional investors with a total financing capacity of more than €3 billion. These investors are essentially management company and family offices. €320 million of corporate financings have been uploaded since its creation.
Investors registered on the FirmFunding platform can thus provide a source of financing to strengthen the (quasi-) equity capital of SMEs, in complementarity with the bank, without diluting the founding shareholders.
By email via the